---
---
Our Saunas integrate healing systems that go beyond heat treatment. Feel the proven benefits of chromotherapy and choose between over 20 LED colours to target specific diseases and ailments. Pour a couple of drops of scented oil into the sleek aromatherapy canister to maximize your healing and relax to soft, calming music playing through your Sauna's Bluetooth powered speakers.
Take advantage of the numerous health benefits that the latest infrared sauna technology has to offer right in the comfort of your own home. Regular usage of Canadian Spa Company's 1-person FAR Infrared Sauna will help remove toxins from your body, improve the look and feel of your skin, aid in weight-loss, help relieve body aches and muscle pain, and much more!
This sauna is equipped with a simple yet advanced digital control system, Bluetooth Audio System, LED Chromotherapy Mood Lighting, and an aromatherapy system. Four FAR Infrared Carbon Heaters work to ensure that heat is distributed quickly, evenly, and efficiently to help achieve the maximum benefits of a full body sauna treatment while keeping energy costs low.
A natural Canadian hemlock wood construction adds a calm, earthy feel that will compliment any décor, while dual-wall construction ensures that your sauna is well insulated. All Canadian Spa Company Saunas are designed to exceed the safety standards required for an infrared sauna and maintain competitively low levels of EMF.
Dimensions: 35" x 39" x 75" / W89cm x D99cm x H191cm
User-friendly control system boasts advanced features such as a timer, 'pre-heat' and 'auto-start' options.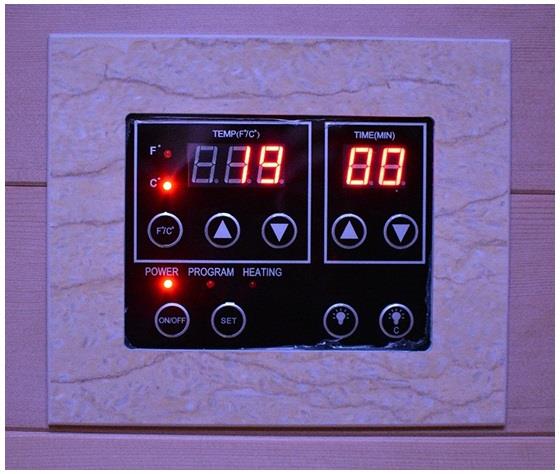 Constructed of an attractive and durable Canadian Hemlock wood, and designed with a locking clasp system that allows for a quick and easy assembly.
Typically cabinet assembly can be achieved within 30 minutes without the use of any tools.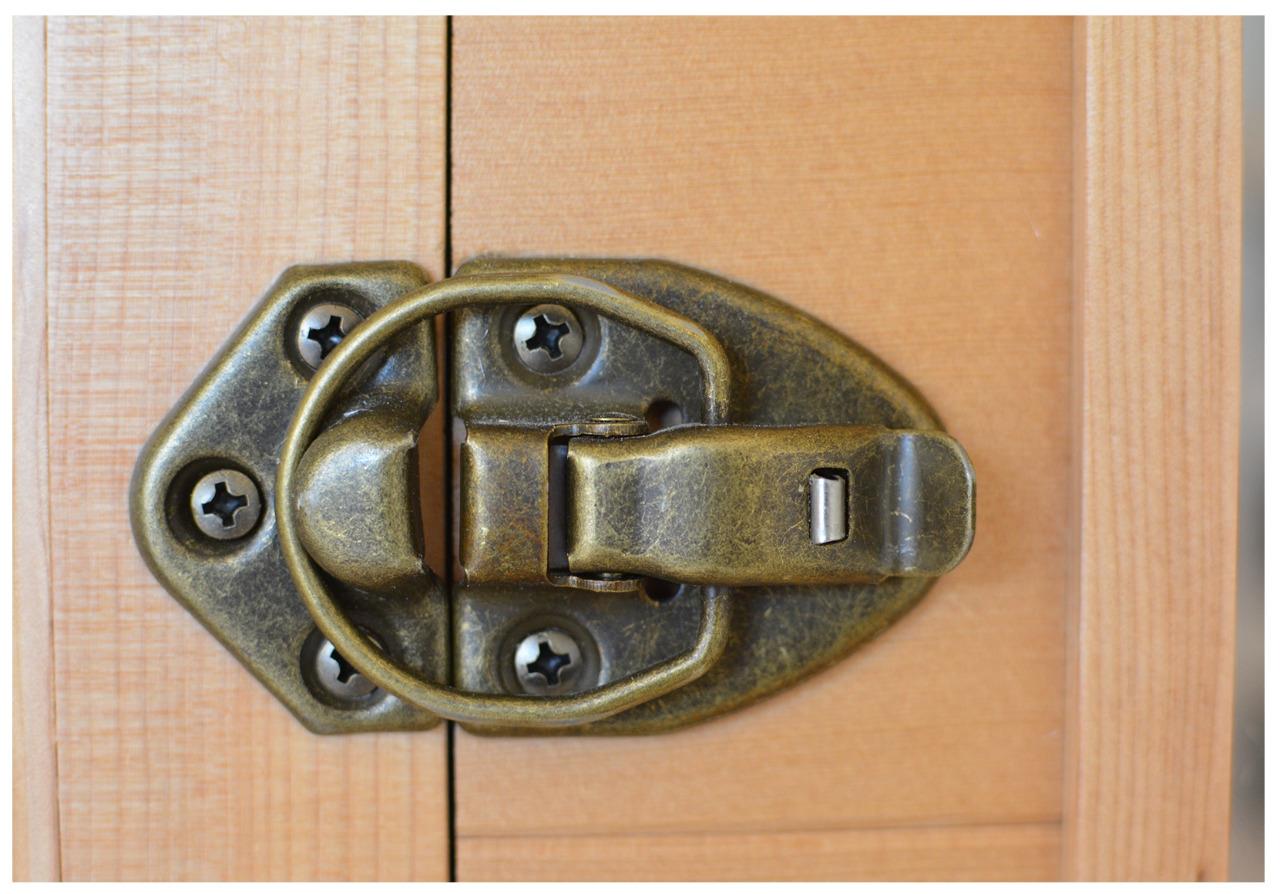 Built-in Bluetooth audio system, LED chromotherapy lighting with Remote Control.


Aromatherapy system ensures that you will have the relaxation experience that you are looking for.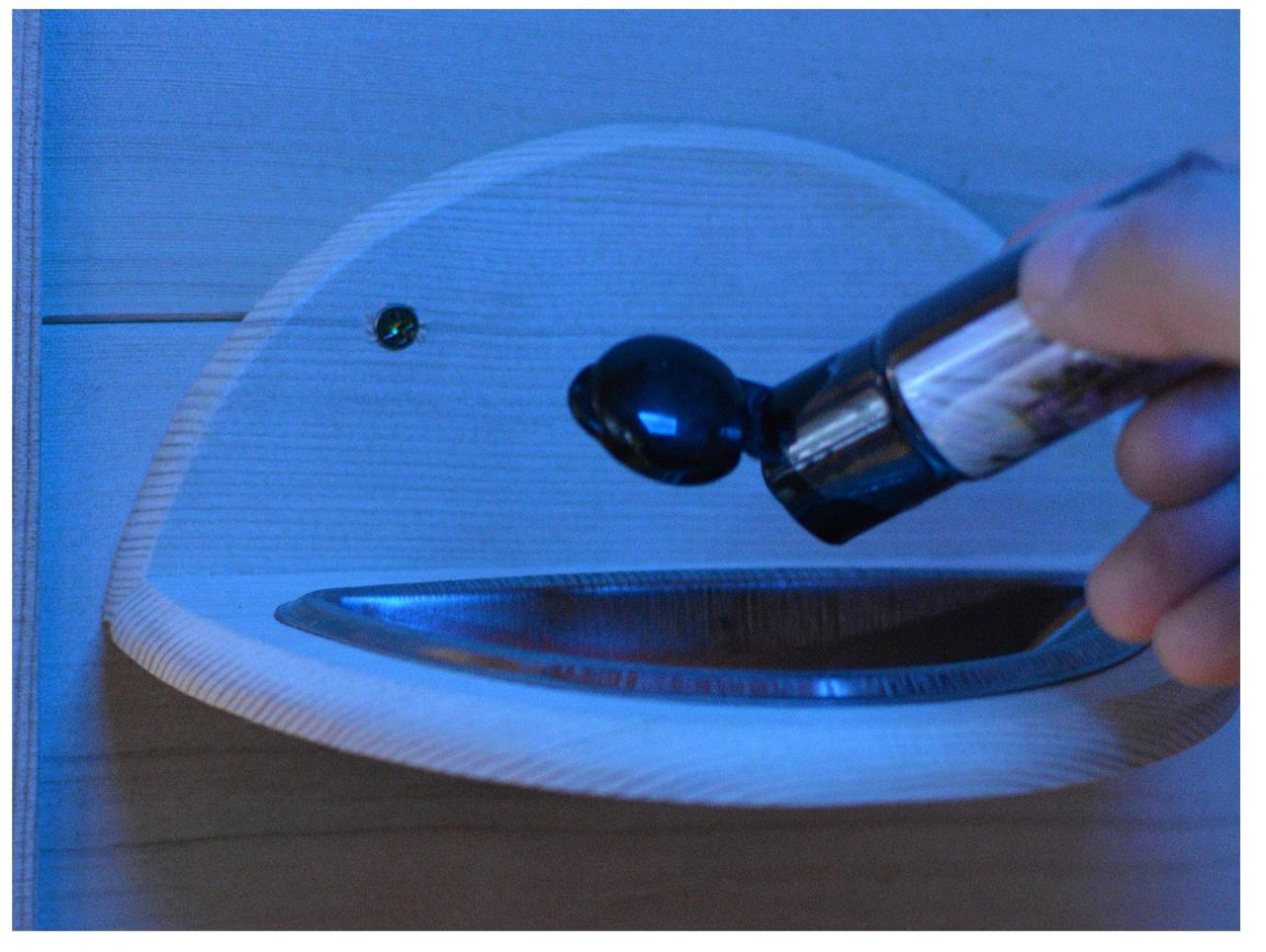 Tempered safety glass doors and windows add a modern look and allow a clear view of your outside surroundings.



Exceeds industry safety expectations with average EMF levels of 1.3mG (42 times lower than competing saunas!)
FAR HEATING: We only use heating panels which are extremely safe, with an average EMF level of 1.3 mG, 43% less than the EMF levels of average saunas.


Features the latest technology with 4 carbon FAR infrared heaters that last 3000 to 5000 hours each.
HEATER LIFESPAN: The Nano-Carbon panels distribute heat evenly across the entire surface area of the panel and are incredibly energy efficient. Each heater can reach up to 140°F and has a lifespan of up to 5000 hours – almost double the life of other sauna heaters. The operating temperature can be set between 67°F - 158°F/ 70°C


Plugs into a standard dedicated outlet.


1 year limited warranty, heater/cabinetry.
---